Gain extra pedal power as you cycle with the latest electric bikes under 1000! Undeniably, e-bikes are the future of urban transport. As their prices tumble, they are becoming a darling of many. Today, electric bikes are a more frequent sight on our roads.
Part of the reason for their rise in popularity is serious celebrity endorsement. For instance, Victoria Pendleton, an Olympic gold medalist launched her e-bike line a couple of years ago. According to her, e-bikes are a game-changer.
With them, you can commute to your office or school feeling fresh, not sweaty. The higher-end urban machines feature powerful and reliable drive systems from reputable manufacturers such as Yamaha, ebikemotion, Bosch, and Shimano. These can boost your pedaling up to 15.5mph, which is great if you tend to struggle on hills.
Before looking at our comprehensive review of the best electric bikes under 1000, let's first have a brief look at some of the essential features that should inform your buying decision:
Motors – An electric bike's motor determines its speed, mostly. Most e-bikes under 1000 normally have their motors in-built into the wheel placement. The costlier models have theirs built into their frame, thus they drive the chain directly. Less powerful motors mean your bike will be slower in terms of pace compared to those with a much powerful motor.
Load Capacity – Your weight affects the bike's maneuverability as well as your control over it. It is prudent to choose a bike where you weigh less compared to its specific maximum limit. This is because pushing it tends to wear the tires. It also affects maneuverability negatively.
Battery and Capacity – While a motor affects an electric bike's pace, the battery affects its range or coverable distance. Generally, the battery should be long-lasting. What does this mean? It must pack enough juice to last the entire day, particularly if you're covering long distances.
Weight – Although most electric bikes are lightweight, they have a tendency of being heavier than conventional bikes due to the presence of a motor and battery. Since weight can affect maneuverability, it is prudent to pick a bike that you can control easily.
Best Electric Bikes Under 1000 Quick Summary
Editor's Choice – NAKTO 26″ 250W Cargo Electric Bicycle
Best E-Bike For Value – ANCHEER 2019 Newest 20MPH E-bike
Best For Off-Road And Hills – Merax 26″ Aluminum Electric Mountain Bike 7 Speed E-Bike
Best For Low Weight And Other Features – Rattan Challenger Pro 26 Inch Electric Bicycle
Why You Should Switch To E-Bikes Now
One of the most important reasons for switching to e-bikes is the fact that they are an environmentally friendly alternative to the different forms of transportation. They impact climate change positively. Secondly, an electric bike is a reliable and low-maintenance form of transportation. Thirdly, in addition to the health benefits associated with biking, riding an e-bike is a convenient way of getting your needed dose of exercise. Finally, yet importantly, you can buy an electric bike, as it does not contribute further to the already nasty jam menace, particularly in big cities.
Best Electric Bikes Under 1000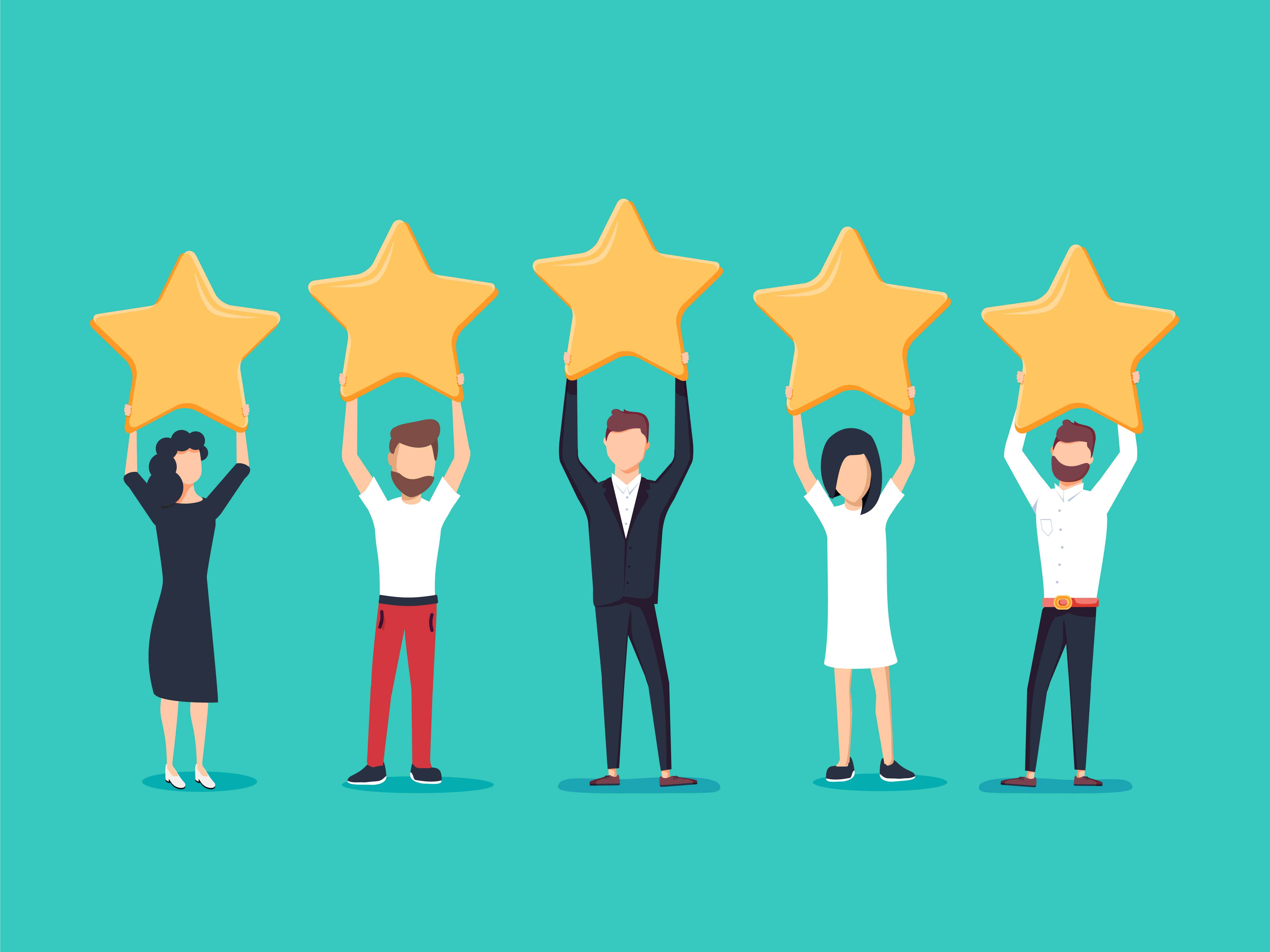 SwagCycle EB-5 Pro Lightweight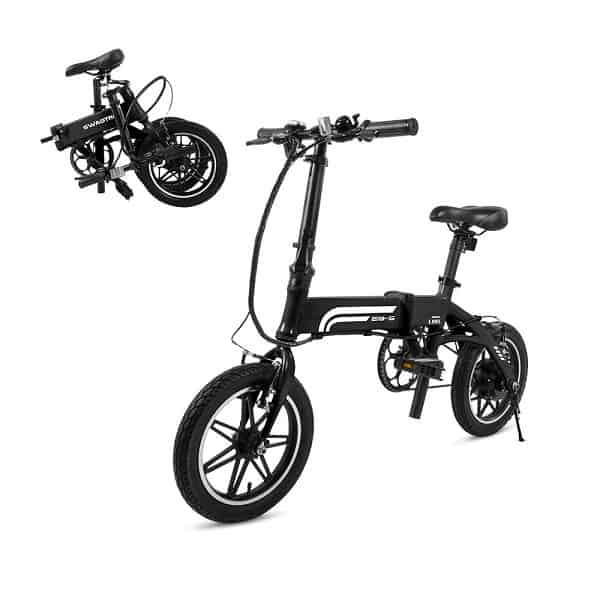 If you are shopping for an electric bike that you can buy and take it for a ride right away, then the SwagCycle EB-5 Pro is a great choice. For one reason, it arrives already pre-assembled, unlike other electric bikes that require some assembly. It means you will not have to waste a lot of time putting it together before hitting the road for a ride. It is a dual bike for both adults and teens since it has an adjustable height to suit riders with different heights.
You can adjust the bicycle handlebar and seat to the spot that makes you feel comfortable while riding. It has a quick disconnect power line technology that ensures proper tire maintenance and traction to protect its 14-inch air-filled rubber tires. The electric bike can cruise up to 15.5 miles on a single charge by exchanging between pedaling and power assist mode.
This compact bike can carry up to 264 lb biker. For storage and portability, you can fold it to fit inside a classroom desk, subway mini-vehicle, or other small spaces.
Pros
Instant stopping power
Easy to maintain
Very portable
Fast charging
Cons
Not very suitable for riders over 300lb
Swagtron Swagcycle EB-7 Elite Folding Electric Bike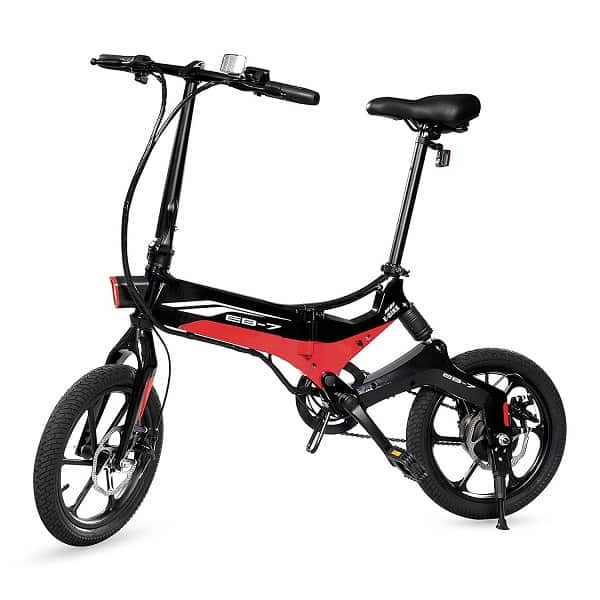 The Swagtron Swagcycle EB-7 is a hybrid between the traditional bicycle and a modern electric-powered bike. It has 16-inch wheels and three riding modes that include; a power-assist, pedal, or throttle only. The bike is capable of riding up to 15.5 miles on a single charge at full throttle using a robust 351 electric motor with a horsepower of up to 18.6 miles per hour.
A removable 3.6Ah lithium-ion battery that can charge for 3 to 4 hours before going for a ride is available. You can interchange the original battery with another one, sold separately, as a spare in case the original runs out during your trip.
The Swagtron Swagcycle EB-7 has a steady, smooth ride on rugged terrain since it is equipped with an IPX4 technology and a cutting-edge rear suspension that can paddle on rough pavements with no problem at all. You'll get a 24-hour customer service either via phone, live chat, or email in case of any inquiries, comments, or issues with this product.
Pros
Fast charging
Removable battery
Smooth ride on rough terrain
You get a bonus one year warranty on your purchase
Cons
Takes a while to recharge fully
Merax 26″ Aluminum Electric Mountain Bike 7 Speed E-Bike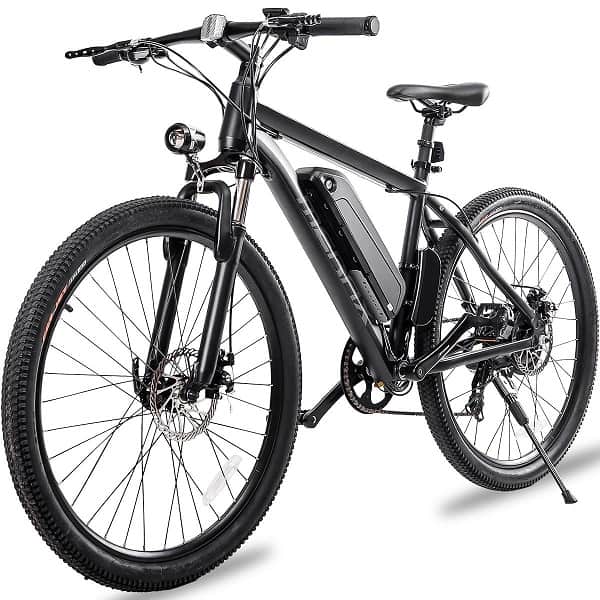 This bike comes in E-bike and PAS working modes that enable you to engage thumb throttle that lets the electric motor push you forward and enjoy a free ride. You also have the option of free pedal-assist levels that complements your peddling, thus making even an uphill journey easier. With a smart digital technology panel, you can switch between different working modes during your ride. It is very light with a 26-inch aluminum alloy frame and a sturdy suspension fork that creates a smooth ride regardless of the terrain.
You can look forward to a classic Shimano 7 speed gear and a high-tech line disc brake for efficient braking and shifting. The fact that it comes partially assembled means you have to fit in the pedals, handlebar, wheel, and fill the tires with air before going for a ride. To install the pedals, follow the easy installation guide. The guide also contains instructions on how to thread the left and the right levers, (clearly marked L for left and R for right) by following the easy guide that comes with the package.
The other important thing to note is that its battery comes partially charged. Therefore, before taking your new bike for your first ride, ensure that you fully charge the battery.
Pros
Easy setup
Smooth riding regardless of the terrain
Very light and portable
Cons
Some assembly required before use
NAKTO 26″ 250W Cargo Electric Bicycle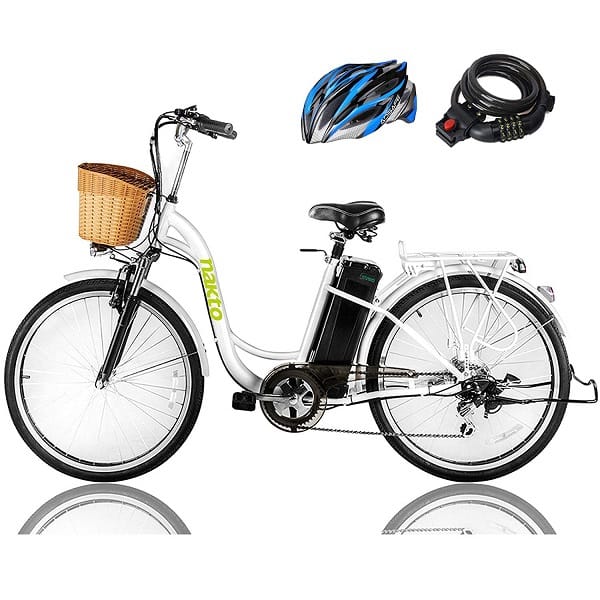 The NAKTO 26″ 250W Cargo e-bike is one of the most affordable electric bikes with high-quality material design and several other impressive features. It features a carbon steel framework integrated with a high-grade comfort shock-absorption technology. It is sold directly from the manufacturer, which cuts out intermediaries. That is the primary reason why it is one of the most high-quality bikes at fair prices on Amazon.
It comes with a lithium battery and a smart battery charger. Its high-speed motor guarantees a powerful throttle to ride the bike up to 45 km on a single charge. If you use the pedal assist mode instead of full-electric, it can escalate to 50 kilometers on a single charge. With its 250-watts high-speed gear motor designed with brushless technology, you will be able to ride at a speed of 18 to 25 miles per hour.
Pros
Fully rechargeable lithium-ion battery
One year warranty
Powerful throttle and long durable battery
Easy assembly
Cons
Pre-assembly required before using it
ANCHEER 2019 New 350W Electric Bicycle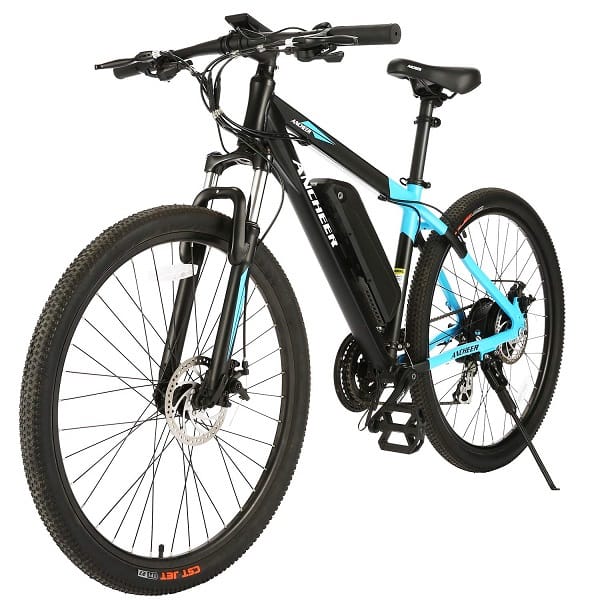 If you need a modern and classic bicycle to facilitate your daily ride to work, meander on your favorite route, or even take an adventure on the Rocky terrain, this e-bike fits you perfectly. It comes equipped with a 50-watt motor that can cruise up to 20 miles an hour at high speeds and a secure disconnect system for instant braking. At the core of this bike is a large Lithium-ion battery with a charging capacity of 10.4-Ampere hour that can give you a full-throttle of 30 miles on a single charge.
It has a rear and front disc brake that provides powerful breaking even on slippery ground or during rainy weather. This bike features a 24-speed gear system that gets stronger during an uphill ride and enables you to change the variation to adapt the terrain for a smooth ride. You get a one-year warranty for the electric parts such as the motor and battery, but the frame is not covered, as the manufacturer believes it is strong enough and well designed for the utmost versatility.
Pros
Sturdy frame
A power steering system
Very easy to assemble
One-year warranty
Cons
Frame not covered by warranty
Emdaot 21 Speed Gear E-bike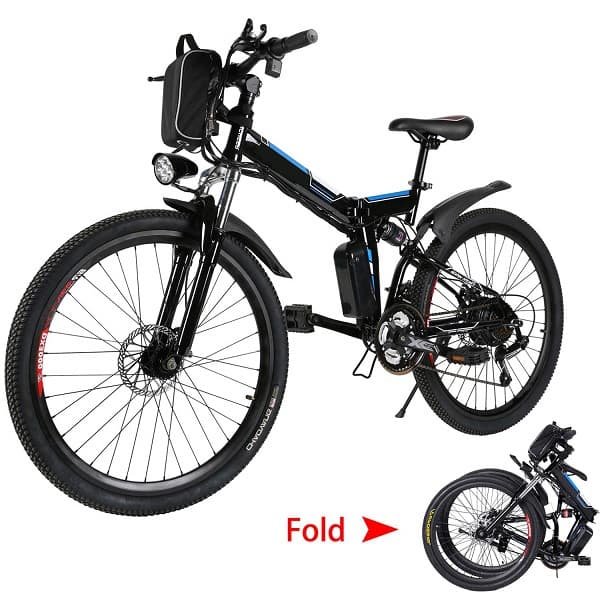 The emdaot 26" Electric Mountain Bike is one of the best electric bikes that will solve your morning commute, errands running, and other logistics needs. Its electric motor complements the peddling process and provides an excellent boost when riding uphill. It has responsive shocks dampening mechanism and a powerful lithium-ion battery that can ride up to 15 miles per hour, full-throttle on a single charge. You get a one-year warranty for the electric motor, the charger, and the battery.
Its framework and body are designed using a light aluminum alloy with a double-walled reinforcement for durability and high-speed riding with minimal drag. With a high-tensile suspension fork, you will experience a smooth ride regardless of the terrain. It also has a complimentary rear and front mechanical disc brake that provide efficient all-weather braking power. You also get a bright LED headlamp for night vision while riding and a horn.
Pros
Very lightweight and sturdy at the same time
High-capacity lithium battery
Affordable
Cons
Its tensile sturdiness can make it a bit difficult to maneuver for a new rider
NAKTO 26″ City Electric Bicycle and Assisted Bicycle for Men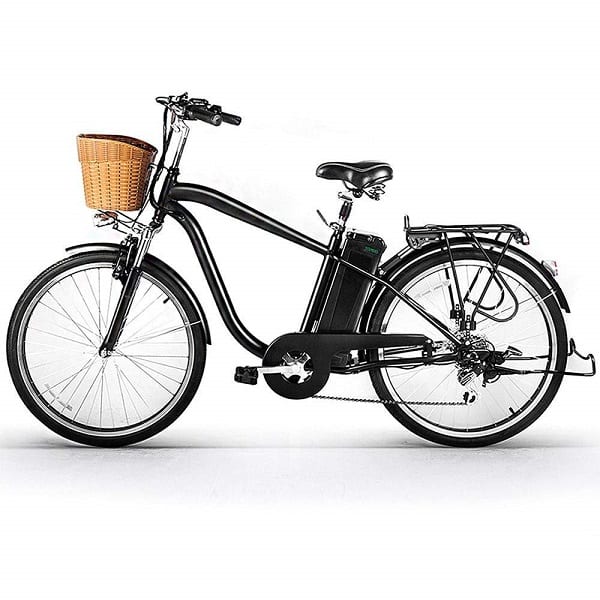 NAKTO 26″ City Electric bike is one of those products that come with many features at a leveraged low price. This bike has durable materials and an adjustable seat to accommodate riders of different heights and sizes. With its complimentary front fork designed from carbon steel, it can handle even heavyweight riders. To provide a smoother ride over rough terrain, it features a with high-grade shock absorption system.
The NAKTO 26″ City Electric bike has a high-speed Black brushless motor to give you a very strong throttle at speeds of up to 26 miles per hour. It comes with a high lumen front light for efficient riding during the night and a control button to automate the riding operations. You also get an energy-efficient lithium-ion battery that can give you a ride of up to 45 kilometers on the pedal assist.
On purchase, you get to enjoy one-year warranty support for the motor, electric parts, and other bike accessories.
Pros
Shock absorption carbon fork
Powerful brushless high-speed motor
Gear shifting system for speed control
Cons
The warranty covers only the electric and the accessories parts of the bike
ANCHEER 2019 Pro Electric Bike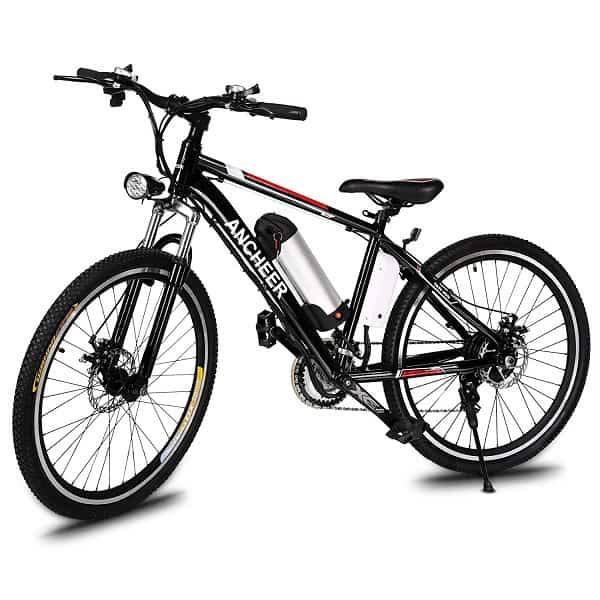 The ANCHEER 2019 Pro Electric Mountain Bike has two working modes; the assisted bicycle and a standard bike. The different modes give you the options of riding manually or using the electric motor. For efficiency and protection of the battery lifespan, complimenting the two modes will be a smart choice.
It comes with a one-year warranty that covers the charger, battery, and electric motor. ANCHEER has around the clock support team to answer your queries, complaints, or comments about the product. It combines at 21-transmission technology as well as a brake and gear shift system that gives you the option to choose any speed you like for your ride. The bike is integrated with powerful brakes and a disengage system that ensures a safe trip and an instant stop regardless of the gear.
Pros
One year warranty
Powerful lithium-ion battery
21-speed transmission system
Adjustable handlebar and saddle
Cons
Short battery life span on frequency use
Rattan Challenger Pro 26 Inch Electric Bicycle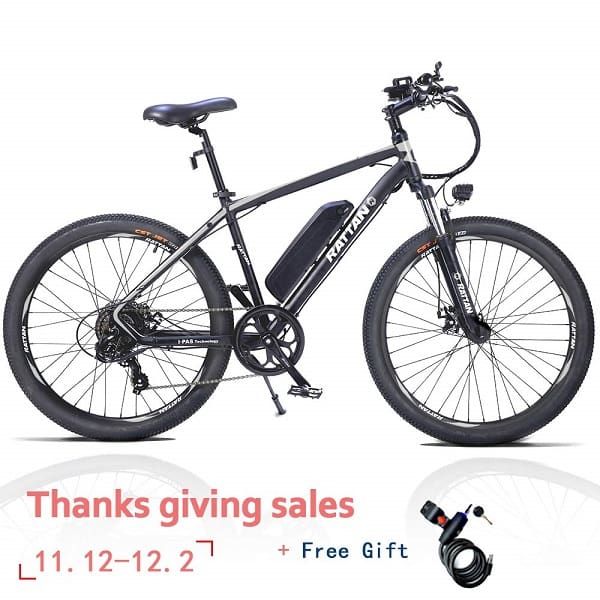 The Rattan Challenger Pro 26 is one of the most advanced electric bikes in the industry. With the intelligent pedal assistant (IPA) technology, it coordinates with you intelligently to increase your riding range while saving as much energy as possible. Its frame has a cutting-edge aluminum alloy created from electrostatic baking varnish. Hydroforming technology is used in making the bike to create a very light yet strong and durable frame.
Its high caliber slip-proof and wear-resistant tire as well as shockproof front fork provides great cushioning experience and comfortable, stable riding. Its one-year warranty covers the electric motor, charger, battery and other accompanying accessories. At its core, is a powerful 350W high-speed gear motor made from brushless technology that runs on a 10.4 Ah Samsung Grand lithium-ion battery. It utilizes Shimano 7-speed classic transmission system that increases its speed uphill and enables it to adapt the terrain for a smooth ride.
Pros
Shock-resistant and a classic transmission system
Light and portable
One year warranty
Powerful lithium-ion battery
CLIENSY 26″ Aluminum Electric Bike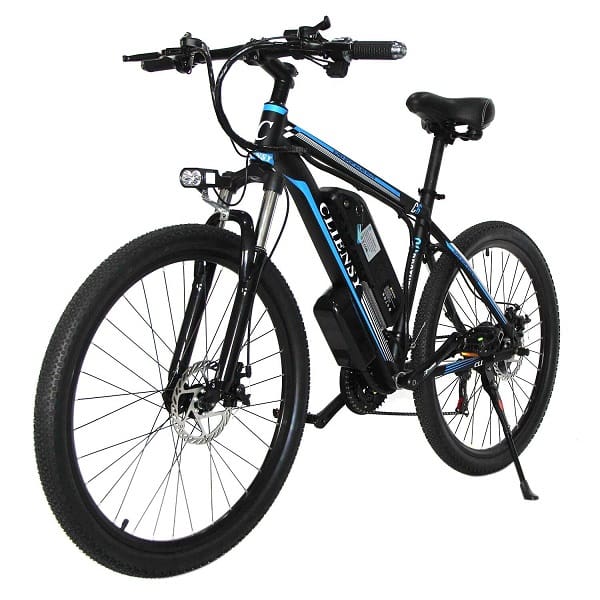 One of the most outstanding features of this bike is the keyless ignition system the removes any worry of losing your electric bike keys for good. To start your bike, all you need is to do is long-press the "M" button for about 5 seconds. It will light the instrumentation light display on, and you are good to go.
The CLIENSY electric bike has three cycling modes that let you choose the most comfortable combination to make your ride enjoyable. For a smooth ride, you can select the e-bike mode and let the electric motor push you forward through your trip. You can also switch to manual peddling in case you need a bit of exercise on your journey.
To save energy and cover more ground fast, switch the assisted bike mode and integrate the pedal and electric motor. A large lithium-ion battery that can cover up to 60 km on a single charge, powers this bike. A smart lithium battery charger that can fully charge the battery for 4-6 hours accompanies the battery. With its brushless motor, it can ride up to speeds of 35 kilometers per hour on a typical bike ride.
Pros
Powerful battery
Gear shift system and dual disc brakes
Keyless start system
Brushless motor technology
Yiilove Electric Bicycle 26" Electric Mountain Bike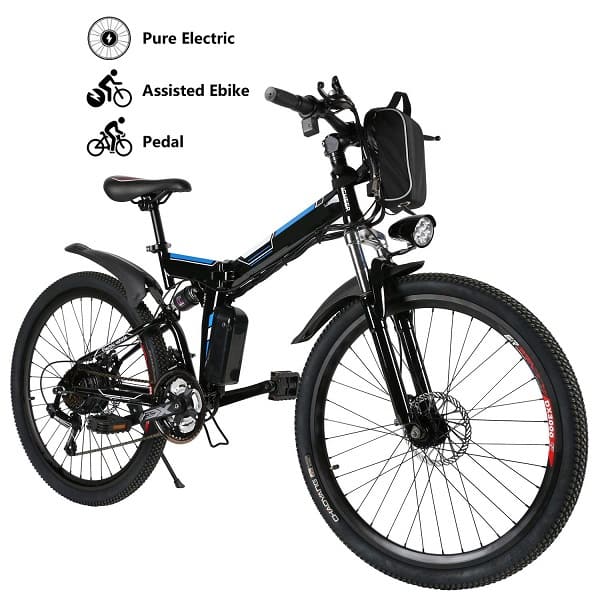 This is one of the safest E-bikes in the market. With a classic 21 Shimano speed gear and a top-line disc, you are assured of braking safely regardless of your riding speed. It comes with a high-quality aluminum alloy frame and a very comfortable front fork designed from high-grade steel-carbon material. The bike brings with it a 36-volts powerful lithium-ion battery that can run on a full-throttle, up to 30km/per hour on an average bike ride.
The company capitalizes on quality and performance while maintaining durability at the same time. You get a complimentary one-year warranty and a friendly 24-hour customer service in case you have any inquiries, claims, or returns. The bike also has the capability of supporting a 300lb weight rider due to its durable aluminum carbon alloy frame.
It has a three riding mode that creates a customizable riding experience. You can choose between the pure electric, normal bike mode, and peddling assist mode depending on the terrain or your needs.
Pros
Durable aluminum alloy with high loading capacity
Classic Shimano 21 gear speed
The powerful disengage braking system
Highly portable
Cons
The lithium-ion battery lifespan reduces when used to maximum capacity frequently
Aceshin 26" Electric Mountain Bike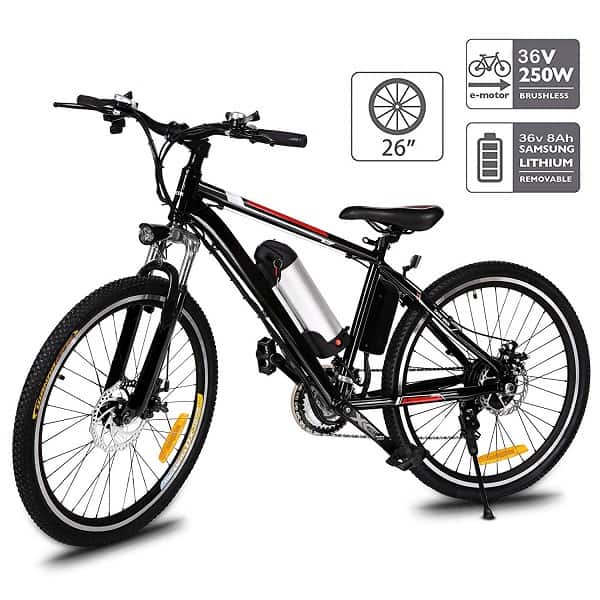 This bike lives up to its price tag and name as one of the most affordable and high-quality electric bikes in the market. With a speed smart meter button and a turbo mode, it complements the manual peddling very well, enabling you to beat traffic. Another unique feature that the Aceshin 26″ Electric Mountain Bike has is the ergonomic design from the handlebar, RST, and the adjustable seat to accommodate riders of different heights. It also has anti-slip tires for all-weather logistics and a powerful ED light to improve visibility when riding at night.
It comes with a sizeable detachable aluminum battery that can run at full throttle for 25 kilometers on a single charge. On e-bike and peddle assist mode, the bike has the capability of giving you a full ride of over 50 kilometers.
This bicycle can support heavy weight riders thanks to its high caliber aluminum and carbon alloy frame, which makes it very light. It has a powerful braking system that ensures safety regardless of the cruising speed.
Pros
High-speed gear shifting system
Large-capacity lithium-ion battery
High-quality material
Cons
Pedals and breaks can be a bit noisy
More You Might Like: Best Electric Bike Conversion Kits
FAQs
Do I have still to pedal my electric bike?
Yes, pedaling is still necessary when riding an e-bike. This is because it is neither a motorcycle nor a scooter.
Compared to a normal bike, is it costlier to maintain an e-bike?
The beauty of owning an e-bike is that their maintenance is almost similar to the regular ones. The only difference is that you must regularly check a battery and motor on top of the various important aspects of a normal bike.
Must I have a driver's license to ride an electric bike?
Well, it mostly depends on where you live. Some states or countries require you to have one. Nonetheless, even in areas where a license is unnecessary, there are laws that you'll need to adhere to when operating electric bicycles. Some of the common legal requirements include:
Minimum age
Use of a helmet
Motor maximum capacity
The maximum number of e-bikes on the road